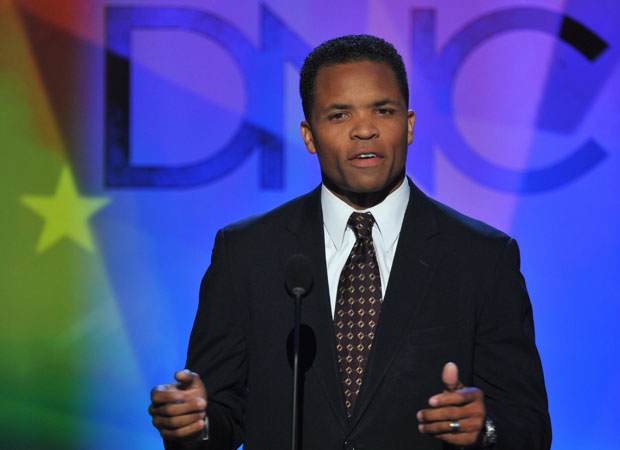 Good Morning Bloggers -
Talking Points Memo
is saying that Jesse Jackson, Jr. might replace Barack Obama in the senate. He might be the next African-American senator.
I think that is VERY cool. It would help the AA community and help Jesse Jackson make peace with his legacy.
Illinois' Democratic Governor Rod Blagojevich has the task of selecting Obama's replacement, and Blagojevich is plagued by federal investigations, so conservative talk radio will probably have a field day with this one. Not to mention, they hate Jesse Jackson. Oh well, I say screw the racists.
TPM
says that he's planning to have an announcement before Christmas. The appointment is likely to come before the Jan. 3 start of the 111th Congress. It probably should be another black man, since Obama was the only African-American senator.
I don't think it's tokenism, for those who criticize it, I think it's about representation. I believe there should be representatives of large constituencies serving as leaders in Washington. It's important to give our government better perspective on real issues.
Jesse Jackson, Jr. is not an inarticulate opportunist like his father. Granted, his father was a civil rights leader, but times have changed. The junior Jackson is a very bright, astute leader. He should make a great senator. So, let's keep an eye on this one, it should be very interesting to watch.
Thursday's Political News #1 -
Michael