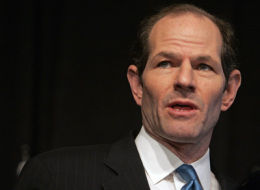 Hello Bloggers - I've written in favor of Eliot Spitzer before on this blog. I want him to become a bigger player in the Democratic Party again.
Now he's come out and written a VERY good article for
Slate
.
"A more sensible approach would focus not just on rescuing pre-existing financial institutions but, instead, on creating a structure for more contained and competitive ones."
I recommend reading it. It's full of good points about the crisis related to financial institutions, corruption, and Wall Street failures. Enjoy!
Michael